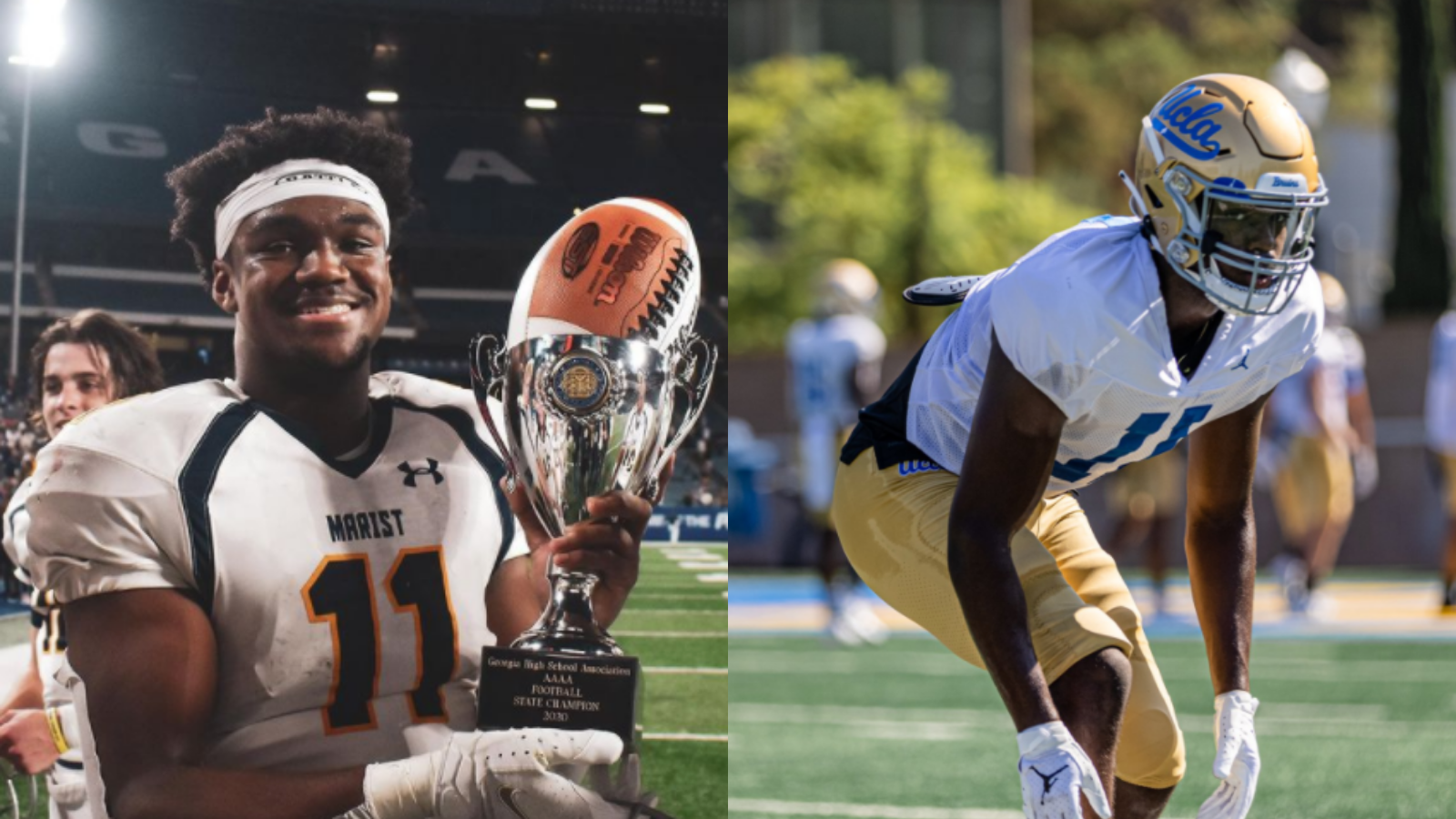 Joshua Moore has big plans.
The 18-year-old from Atlanta, Georgia dreams of playing in the NFL and thanks to his prowess on the field at UCLA, he might just get there.
After attending Marist School, the young athlete was recruited to play football for UCLA, where he is a defensive back. Although Moore is still a freshman, he says he plans on majoring in Business Economics. And after his successful time as a UCLA football player and NFL stint, he hopes to be an investment banker or to work at a hedge fund. He's a man with big dreams for the future and he chose UCLA to help him get there.
Why I Chose UCLA Over Other Shools
So just why did Moore choose UCLA to help him reach his dreams of both playing in the NFL and pursuing a career in finance someday? Well, he tells Universities.com that he liked the mix of athletics and academics that the school offered, along with the access to amenities it provided.
"I chose to go to UCLA because it's a really good academic school that has a nice football program, not to mention the surrounding LA area," he explains.
And despite the proximity to LA, he also adds that he appreciates that the campus itself still has a more secluded feel than the rest of the city. "I really like that the school isn't very urban like people don't just drive through our campus," he notes.
Although UCLA is a notoriously competitive school, Moore encourages any students considering the school for their future college and career paths to work hard, because the payoff can be huge.
"The advice that I would give to anyone considering UCLA is to prepare to work hard," he says. "It'll all be worth it when your degree says UCLA on it."
Balancing School and Football
One of the biggest challenges of being a student-athlete is, of course, balancing school with the demands of the sport. For Moore, it's come down to finding strategies to help do both.
"Balancing football and schoolwork just comes down to discipline and time management," he explains. "You have to want to be able to balance the two and you will figure out a way to do it."
Moore tells Universities.com that although he hasn't struggled academically with his classes, it has been "strange" to adjust to not seeing his family all the time.
To ensure that he keeps that close connection with his family while he's away from home, he says he makes sure to call his mom and dad everyday or every other day.
Fun Outside of Football
Follow @joshsmoore on TikTok
Of course, part of balancing school and football with real-life means having fun. Moore says some of his hobbies include hanging out with friends, watching YouTube or Netflix on his phone, and exploring around the beautiful campus – thanks to being in sunny California!
"I wish that I knew that there were so many hills on campus because I would have gotten a scooter a lot sooner than I did," Moore observes. Whether he's scootering around or walking, he also adds that some of his favorite things to do on campus are meeting new people and exploring parts that he hasn't seen much before.
And like any respectable Gen Z student, Moore is active on social media. His Instagram shows his football highlights while his TikTok boasts funny clips from his point of view as a young athlete. His TikToks range from funny looks at his "girlfriend that struggles of being a football player.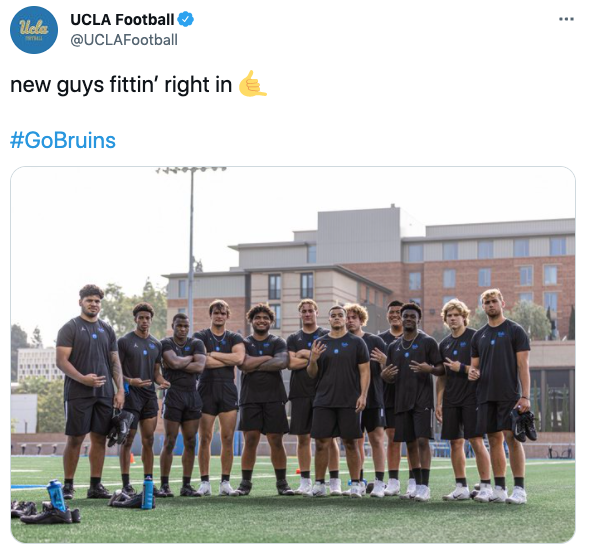 Moore concludes, "Yall can follow my college football journey on my Instagram @joshsmoore or you can see some funny skits on my TikTok of the same username. Go, Bruins!"
Chaunie Brusie, BSN, RN is a nurse-turned-writer and founder of The Stay Strong Mom, curated gift boxes for women facing pregnancy loss. Her work has appeared everywhere from The New York Times, The Washington Post, SELF, to Real Simple and more. Chaunie lives with her husband and kids in the middle of a hay field in Michigan and she doesn't miss night shift one bit.