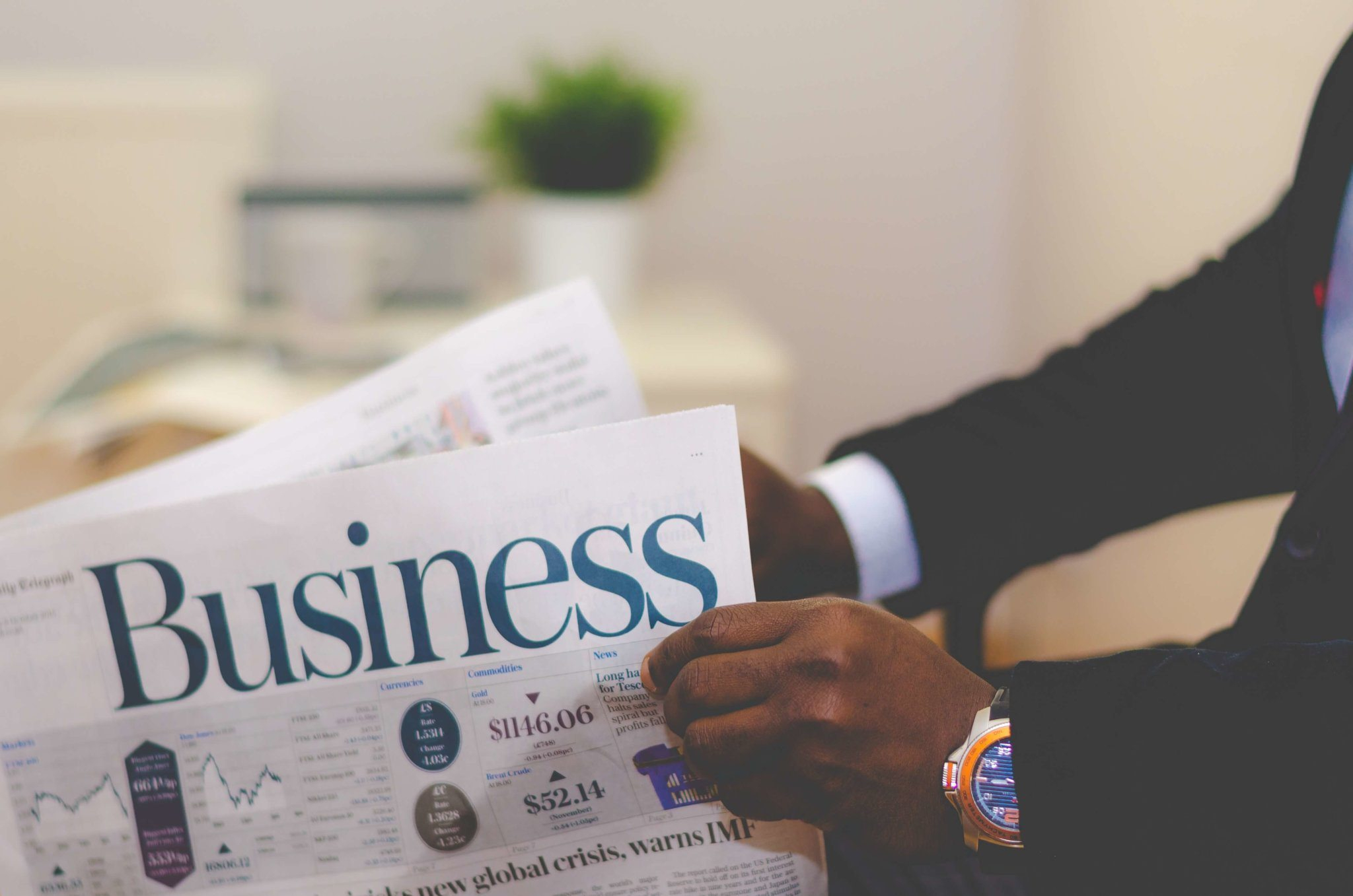 Earning an online business degree can be a smart career move. An online business degree provides you with an excellent foundation to build up a career that you are passionate about, while still offering a lot of flexibility in the route you choose.
An online business degree can be used to pursue a large number of different careers, from finance to administration to purchasing to insurance industries to human resources. You almost can't go wrong with a business degree; it's broad enough to give you a lot of options, but focused enough to ensure you have the opportunity for gainful employment. Consider a business degree vs. a poetry degree; a creative arts degree graduate may struggle a bit more to get their foot in the door at a finance office.
While there is a lot you can do with an online business degree, one aspect of the degree is pretty consistent: your earnings have the potential to be higher than with many other online degrees. For instance, the Bureau of Labor Statistics (BLS) notes that those working within business and finance industries have a median annual wage of $72,250 as of May 2020, which is much higher than the median annual wage for all occupations at $41,950.
What Is An Online Business Degree?
First things first, what will an online business degree prepare you for? A general business degree boils down to teaching you how to earn a profit. There are different aspects to the profit-earning of any organization, of course, so a business degree will touch on those, including communication, leadership, marketing, entrepreneurship, project management, accounting, as well as business policy and ethics.
You can choose to pursue a business degree starting at the undergraduate level, moving to the graduate level with an online MBA (Masters in Business Administration) and at an even higher level, a doctor of business administration degree in Business or your own specialty.
All of the different business degree types–including undergraduate, graduate, and doctoral–can be earned in a 100% online format, in-person, or in a hybrid format, where you will take some classes online and also have some in-person educational sessions. There's also a wide range of what type of hybrid offerings you will find with an online business degree; for instance, some programs will require a mix of online and in-person classes, while others may only require one or two weekend sessions you have to attend.
Although all business degrees will educate you with a foundation of knowledge for the business world, you can also tailor a general business degree towards the specialty that you are looking to go into. For instance, you can earn a BS in healthcare administration, a BS in IT management, or a BS in accounting. You can also choose to get a general undergraduate business degree and specialize later with a Master's degree in business.
What Can I Do With An Online Business Degree?
An online business degree provides the same educational foundation as an in-person business degree and you'll receive training on topics that include business management and practice, ethics, leadership and finance. But you can choose to tailor your business degree to a specialty that you are passionate about. Some of the most common careers people go onto have with a business degree include becoming an accountant, financial analyst, healthcare administrator, and business executive.
How Much Do Business Graduates Make?
As we mentioned earlier, business graduates make, on average, far higher annual incomes than the data for all occupations. According to the BLS, some of the highest-paid careers with a bachelor's in business are management analysts, who make a median income of $87,660 and personal finance advisors, who make a median income of $89,330.
Some of the other higher-salary business jobs with a bachelor's include accountants, budget analysts, financial analysts, financial examiners, logisticians, and insurance underwriters, which all range in the mid-$70 to lower $80K per year.
Median incomes reflect both ends of the salary spectrum, so you could earn considerably more or less, depending on factors like your geographical location, who you work for, and your experience. In general, you can also earn a higher salary with a graduate business degree.
Online Business Degree Job Projections
The BLS show projections for job growth for different careers, which, while not a guarantee of job growth in any particular area, can still be helpful in getting an idea of how a certain job is expected to grow in demand. Certain business careers, such as being an accountant, are a stable career choice, but they aren't necessarily expected to explode in growth and only have projected growth of 8%, which is considered stable.
The healthcare and technology sectors, however, do have high projected job growth, with a high expected need for business experts. Medical and health services managers, for instance, have projected job growth of 32%, which is considered much faster than average.
Online Business Degree Careers And Salaries
Here's a closer look at some of the higher-level positions that choosing a business degree could lead to.
Median Salary: $83,660 Projected Job Growth (2020-2030): 6%
Financial analysts typically work full-time analyzing budgets and financial operations of business with recommendations for increasing efficiencies. They can also offer both organizations and individuals investment opportunity advice.
Median Salary: $73,560 Projected Job Growth (2020-2030): 7%
Accountants can manage financial records for individuals and companies, including filing tax returns and paperwork.
Median Salary: $104,280 Projected Job Growth (2020-2030): 32%
There's a large range of where healthcare administrators can work, from managing private medical practices to working as a CEO of a large-scale hospital. In general, however, healthcare administrators manage, organize, and supervise the business activity of a healthcare practice.
Median Salary: $107,680 Projected Job Growth (2020-2030): 8%
A top executive could work in almost any industry but will be responsible for strategy and policy planning and execution.
Earning An Online Business Degree
Earning an online business degree starts with deciding which degree path you would like to choose––online graduate business degrees are more common than undergraduate, but online bachelor's in business are possible. Some online business degrees will be 100% remote, while others will require some sort of in-person instruction even though the degree is advertised as online, so be sure you're aware of the exact requirements before enrolling.
In order to earn your online business degree, you will definitely need a reliable computer, Internet connectivity, and some kind of private space for you to access your courses and do your work.
If you're curious about what earning an online business degree will look like, let's take a closer look at the different types of online business degrees, including bachelor's, master's, and doctoral degrees.
Types of Degrees In Online Business
There are three different types of online business degrees that you can pursue: bachelor's, master's, and Doctoral/PhD. Here is what you can expect from the different types of degrees and what career options they may lead to.
Bachelor's Degree In Business
There are two routes to an undergraduate online business degree: a Bachelor's of Arts in Business (BA) or a Bachelor's of Science (BS) in business. A BA will typically be a more broad degree that also incorporates more creative or non-technical courses, such as art or psychology, while a BS will be more technical-focused on courses like math, statistics, and finance.
There is no "right" or "wrong" undergraduate business degree to choose, but deciding on a BA or BS really comes down to which degree pathway will help you meet your long-term goals. If your goal is to become a business administrator in a high-level financial organization, a BS may be more appropriate for you, while if your goal is to manage an art studio, a BA, might be more suitable.
Master's Degree In Business
Once you move into a master's degree level in business, you'll have the choice to pursue a traditional MBA or a specialized master of science business degree in your field.
Many people pursuing a specialized master's degree in business may already be established in their field, such as finance or healthcare, and be looking to advance their career and gain new skills. For instance, some of the Master's degrees in business you can choose to include an MSBA (master of science in business analytics), an Executive MBA, a master of science in finance (MSF), or a master of science in management (MSM), among others.
Doctoral/PhD In Business
You can choose a straightforward doctoral in business, or a related field degree, including a PhD in accounting, management, finance, health policy, organizational behavior and strategy. A doctoral degree can take years and will require completion of a thesis, but can be pursued on a part-time basis online.
MBA vs. Master's in Business
As you get further into researching your online business degree, you will notice that there are two types of graduate business degrees: an MBA or a masters of science in business. So what's the difference between an MBA vs. a master of science in business? Well, the main difference is that an MBA is a broad business degree, while a master of science in business is, in general, more specialized and allows you to hone in on a certain field or industry.
As an example, if you're a business executive working on expanding your general knowledge of business and increasing your value to your team, a general MBA might be a great choice for your career. However, if your role is more specialized, such as a marketing executive, an analyst, or in a financial role, a master of science in business in the specialized field may be more appropriate. There are increasingly more specialized master's in business in a variety of fields, so you're no longer limited to just choosing an MBA. However, an MBA is still a respected and highly valued graduate degree.
Courses In Online Business Programs
The exact courses you will take while earning your online business degree will vary based on your exact program and school, as a business student, you can expect some basic baseline business courses that will include undergraduate classes such as:
Basic Composition
Communication
Statistics
Business Ethics
Economics
Business Law
Accounting
Organizational Behavior
Marketing
Introduction to Management
Intro to Human Resources
Capstone Project in Business
At the graduate level, courses you can expect to see may include:
Accounting II
Managerial Economics
Corporate Finance and Management
Human Resources Management
International Marketing
Consumer Behavior
Informational Systems Management
Digital Marketing
Skills Learned In An Online Business Program
In addition to specific coursework, there are some basic skills you can expect to acquire while going through an online business program. The skills you learn, along with your specific work experiences, can help secure future positions or prepare for a higher-level degree.
Some of the skills you will learn in an online business program include:
Communication skills
Managerial skills
Marketing strategy, including digital
Basic financial principles
Business law and ethics
Introductory accounting principles
Business professionalism
Choosing The Best Online Business Degree
As you move into getting closer to choosing your online business degree, there are a few more things you will want to consider before applying. For instance, you'll want to carefully consider if an online degree vs. an on-campus degree is right for you, if the college you are looking at is accredited, and if you want to choose an online business degree specialization or a broad business degree.
Online Business Degree Specializations
We mentioned earlier that a degree in business offers you a lot of options to focus on a specialty, so here are some examples of types of business degrees you might choose and what career it may ultimately lead to.
Undergraduate Business Degrees
Bachelor of science (BS) in accounting. This degree could prepare you to become an accountant, an accounting manager, supervisor, auditor, or a tax examiner. You could work for an accounting firm or start your own practice. You may also have to sit for certifying exams, such as a CPA in order to earn those credentials.
Bachelor of science (BS) in business. This is a more broad degree, but can prepare you to work in management, finances, human resources, marketing, sales, and more.
Graduate Business Degrees
Master in business administration (MBA). A very common type of graduate online business degree, an MBA is a broad degree that enhances skills for those working in a leadership business position.
Master's in management and leadership, or Executive MBA. This degree focuses more on executive positions, such as CEOs, Presidents, Branch Chiefs, or Directors with emphasis on high-performance team management and techniques.
JD-MB. This degree is for those wishing to earn their Juris Doctor and MBA at the same time to practice business law.
MSBA (master of science in business analytics). A specialized degree, an MSBA delves into data and statistical analysis, as well as business management issues for high-level roles in business analytics.
Master of science in finance (MSF). This degree may be best for accountants or those in the financial end of a business management position furthering their careers.
Master of science in management (MSM). Best for business managers, an MSM will educate you on ethical decision making and prepare you to better manage a company with modern-day concerns such as workplace security and culture.
Online vs. On-Campus Degrees
An online degree offers many benefits for certain individuals, such as those with mobility issues who may not have access to a physical campus or those with young children at home who need more flexibility in their schedule. However, an on-campus degree also offers different educational experiences that an online class can not replicate exactly, so you should definitely consider if the benefits of an online degree outweigh any potential cons of missing an in-person experience.
Some of the benefits of an online degree include:
Schedule flexibility–as we mentioned, an online degree allows more flexibility for your schedule, including classes you can access on your own time or evening classes.
No commute
Cost savings with no on-campus room or board requirement
No geographical constraints, so you can attend any school you'd like
Opportunity to maintain your work schedule
More options to work with childcare schedules
Part-time and paced options
Opportunity to create your own learning environment (for instance, if crowded classrooms or bright lights make learning difficult for you, being home may allow you a better learning experience)
On the flip side, however, an on-campus degree experience may also offer some benefits that an online degree cannot, such as:
Consistent schedule
Invigorating, in-person atmosphere and campus energy
Social interaction
In-person feedback and communication with professors and classmates
Accreditation
Before going through the application process, you'll want to verify that the school you choose is accredited and credible. There are three different types of accreditations: regional accreditation, international accreditation, and specialized accreditation. Unfortunately, there are schools that exist that promote online course programs for high prices that will not earn you a credible degree, so always be cautious and vet any school you are considering.
Accreditation ensures that the school's curriculum adheres to all the most recent standards set for education in that field by an independent accrediting agency (meaning an independent agency who does not stand to make money from the school is making sure the classes the school says you need are actually ones you need!).
Without accreditation, the school essentially can set its own program and curriculum, without any regard for the baseline standard set nationally. That means that if you graduate from a non-accredited school, you may not emerge from school with the same foundation of knowledge that your business school peers will––and that could hurt your career right from the get-go.
How can you find out if a school is accredited? The school's website should list any accreditation they have and the specific business program should also be accredited by an appropriate accrediting agency. The most common accreditations for business schools you will find are
Association to Advance Collegiate Schools of Business (AACSB)
Accreditation Council for Business Schools and Programs (ACBSP)
International Accreditation Council for Business Education (IACBE)
Accreditation is usually a draw for students and a point of pride for the school, so the information should not be hard to find. If you are unsure of a school's accreditation, don't overlook simply calling the school's admissions office for information.
Applying To Online Business Degree Programs
When you are ready to apply to the business school of your choice, you'll want to carefully follow the school's admission requirements. Every school typically lists a detailed admissions checklist on their website and you can also schedule a time to speak with an admissions officer to answer any questions you may have or visit the school in-person. (Many schools also offer virtual tour options as well.)
You can expect to include basic admission information, such as your previous educational transcripts, an admission fee or proof of fee waiver for financial hardships, financial aid information, along with an application. Some schools also offer test-free admission options for learners who may need that particular accommodation, so check with your school's admissions office for what options are available to you if you do not have the generally required tests for admission.
For undergraduate admission, you can also use the Common Application as a way to build your application profile and have the opportunity to apply for a number of schools from one platform. Unlike individual school applications, the Common Application lets you create one application profile which you can then send to individual schools as you choose. It's a convenient way for you to get a head-start on the admissions process as you narrow down your school search. The Common App can also be used for transfer students. However, it's not available for graduate school admissions.
Admission Requirements for Online Business Programs
Every school will have its own individual admission requirements, but in general, you can expect that applying to your online business degree program will include some basic items to check-off:
Undergraduate Degree Program Admission Requirements
Completed school application or Common Application
High school transcripts
Personal essay
ACT or SAT scores
Application fee or fee waiver form
FAFSA
Letter of recommendation
TOEFL/ELPT test score for non-English speaking students may be required
Graduate Degree Program Admission Requirements
Official undergraduate transcripts
GRE, GMAT, or Executive Assessment Score
Completed application form
Personal statement or essay
Letters of recommendation (usually 2-3)
Application fee, non-refundable
May be a required personal interview
Business Graduate Career Resources
The following are professional business organizations that may help you as an aspiring business professional or an established expert in your field as you further your career with a graduate degree:
FAQ
| | |
| --- | --- |
| Question | Answer |
| How long does it take to get a business degree online? | An undergraduate business degree online can take the normal 4-5 years, while an MBA usually takes around 2-3, depending on your course load. |
| Can you earn a business degree online? | Yes, you can earn both an undergraduate or graduate business degree online. |
| How much does an online business degree cost? | Most recent data lists a median cost of a graduate degree as $11,201 for public institutions. The cost is higher at private and for-profit institutions. |
| Is a business degree worth it? | According to the BLS, people who earn their Master's in business have one of the highest wage premiums of any industry, meaning, typically, you earn more with a master's in the business field to make it worth the cost. |
Chaunie Brusie, BSN, RN is a nurse-turned-writer and founder of The Stay Strong Mom, curated gift boxes for women facing pregnancy loss. Her work has appeared everywhere from The New York Times, The Washington Post, SELF, to Real Simple and more. Chaunie lives with her husband and kids in the middle of a hay field in Michigan and she doesn't miss night shift one bit.