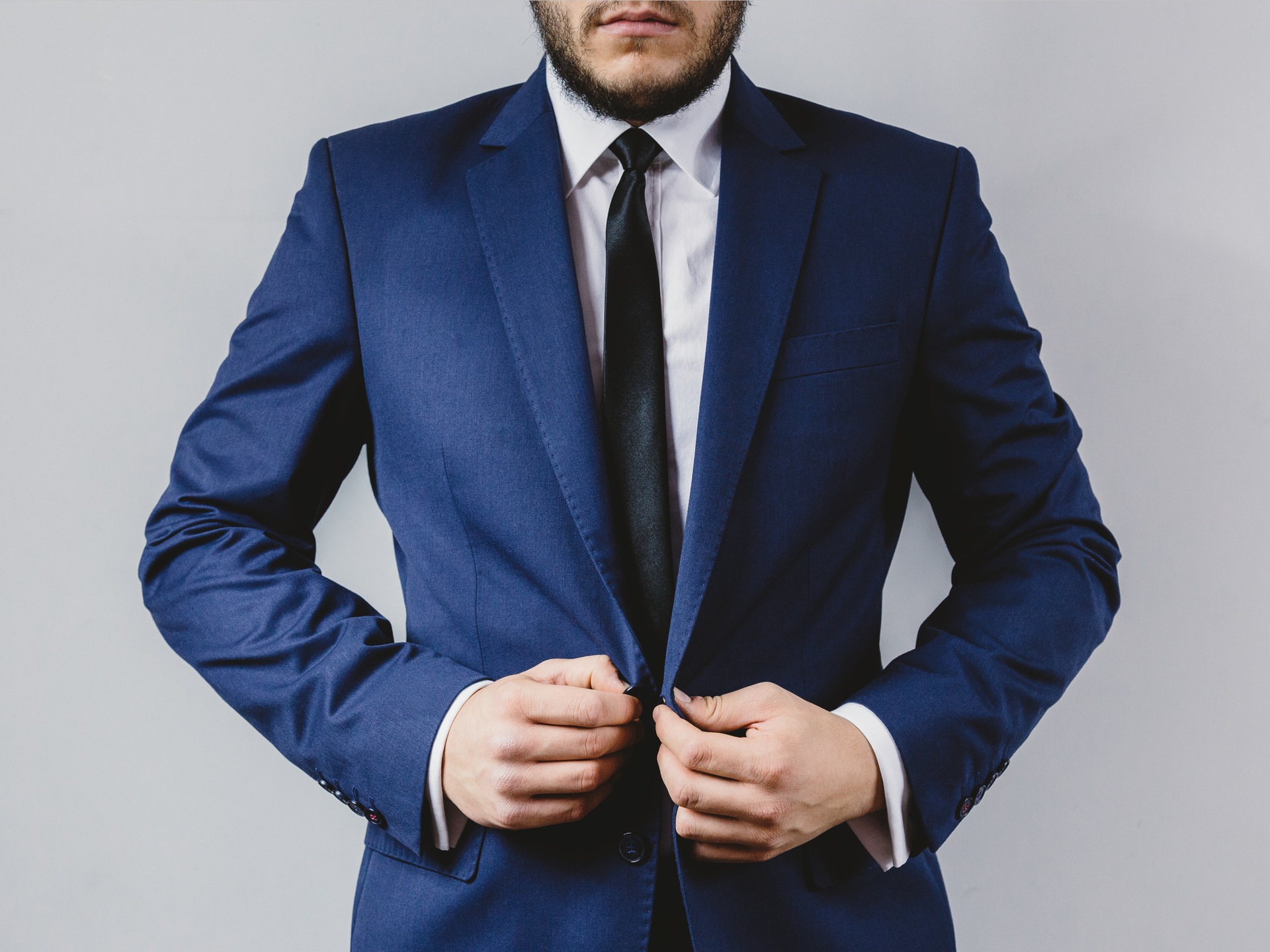 Even Warren Buffett had to start somewhere. Before you conquer the Forbes 30 under 30 list and spend your summers yachting around the French Riviera with a butler named Winston, you'll need a good education. And what better way to get your first taste of the business world than attending one of the ten best undergraduate business colleges in the country? These schools take the cake for extracurricular activities, selectivity, post-graduation employment numbers, star alumni, and unique opportunities within their programs. Attention aspiring CEOs: these business programs are worth the all-nighters.
| Rank | School | University/College |
| --- | --- | --- |
| 1 | Wharton School | University of Pennsylvania |
| 2 | Ross School of Business | University of Michigan at Ann Arbor |
| 3 | McIntire School of Commerce | University of Virginia |
| 4 | Mendoza College of Business | Notre Dame University |
| 5 | McCombs School of Business | University of Texas at Austin |
| 6 | Stern School of Business | New York University |
| 7 | Olin Business School | Washington University at St.Louis |
| 8 | Goizueta Business School | Emory University |
| 9 | Kelley School of Business | Indiana University at Bloomington |
| 10 | Kenan-Flagler Business School | University of North Carolina at Chapel Hill |
---
10. Kenan-Flagler Business School, University of North Carolina at Chapel Hill
Want to join the ranks of former Hulu CEO Jason Kilar? With 779 UNC Kenan-Flagler alumni in C-level or VP positions in Fortune 500 companies internationally, undergrads in the business school have a legacy of success to live up to. UNC's Global Education Initiative puts an emphasis on global experience, connecting students with the skills they need in a global business world through interactive learning labs and immersive study abroad programs. In fact, 74 percent of the class of 2016 participated in an immersive abroad experience for credit. "UNC Kenan-Flagler prepares its students to be leaders capable of solving complex problems with a global mindset," said David J. Vogel, Director of Career Development & Employer Relations for the Undergraduate Business Program. "Global experiences and competencies are embedded throughout the curricular, co-curricular and extracurricular experiences." If you would rather keep your studies within domestic borders, Kenan-Flagler also offers premium out-of-classroom business experience with any of its 20 undergraduate clubs or its unique business symposium. This weeklong student-run initiative is a networking extravaganza which drew in representatives from 130 companies in 2015. The opportunity to participate in world-class case competitions rounds out the leadership options available to undergrads. In the 2015-2016 academic year alone, UNC placed first at four such competitions, including the Indiana National Diversity Case Competition featuring 35 universities and the International Case Competition at Maastricht, where they beat out 15 other universities for the top spot.
9. Kelley School of Business, Indiana University at Bloomington
Kelley's 60+ business-specific student organizations give undergrads a chance to flex their skills outside the classroom. Interested in luxury goods? Try the Omni club. Passionate about commerce in China? The Chinese Business Association is perfect for you. Kelley tailors the business experience to each of its students, which is evident in the Kelley Living Learning Center. This is the typical first-year dorm experience gone VIP. Students in the residential program have access to lunches with deans and faculty, networking events with CFOs, CEOs, and CMOs, professional mentoring, and biweekly evening programs on everything from leadership to ethics. Clearly, this personalized approach works; the class of 2015 averaged a median starting salary of $58,000 and achieved 95 percent post-graduation placement in either grad school or full-time employment.
8. Goizueta Business School, Emory University
Flexibility and leadership are the crux of the Emory business program. Goizueta students spend two years exploring the liberal arts at Emory before enrolling in the business school as juniors. While in Goizueta, undergrads then choose from a minimum of one of five primary area depths—that's Emory-speak for "concentrations"—while still being able to pursue a double major in a liberal arts field, which more than 25 percent of students do. And the unique approach to leadership at Goizueta is unparalleled. "All students participate in an overnight orientation retreat on a lake in the North Georgia mountains, that includes rope courses, climbing activities and strategy sessions," said Andrea Hershatter, Senior Associate Dean and BBA Program Director. It's safe to say that few other business programs take their students on adventure retreats, and even fewer continue this emphasis on leadership development throughout the remaining two years. To build their networking and business expertise students participate in competitive case competitions, such as BYU's language case competition showcasing contestants' business and foreign language skills via team presentations to a panel of judges. They also partake in intensive simulation experiences to solve complex problems during the last year, forming their Senior Capstone. "One particularly exciting capstone each semester is a debate experience, led by the directors of Emory's national championship debate team," said Hershatter. It's no surprise that Goizueta boasts a 98 percent placement rate a mere six months after graduation.
7. Olin Business School, Washington University at St. Louis
Olin's approach to business disposes of the training wheels entirely, throwing students head-first into the commerce world the second they step foot on campus. Students can choose to pursue a BSBA in any of the eight majors and 12 minors offered, knowing that they'll be in good company as 91 percent of BSBA students graduated in the top 10 percent of their high school classes. The full immersion model continues in Olin's short-term immersion courses, which allow majors to explore specific areas of the business world in great depth. They're doing it right: what better place to study Luxury Goods than in Milan, London, and Paris? Focusing strictly on business from the get-go has paid off for graduating students, 99 percent of whom accept their first jobs within 90 days following graduation.
6. Stern School of Business, New York University
Stern has the distinction of being one of the first schools of business in the US and has been leading the field in research and business education since its inception in 1900. This reputation makes for a highly selective environment: with only a 13 percent acceptance rate, NYU Stern students are truly the cream of the crop. "Whether it is our world-renowned faculty, or our global curriculum unmatched in scale, or our nationally recognized social impact coursework, or our professional development programs for the 21st century, or our countless student leadership opportunities, NYU Stern's undergraduate community is vibrant and proud," said Erin Potter, Executive Director of Communications and Dean's Special Projects for the Undergraduate College. And when New York City is your backyard, the opportunities for real-life business experience—hello, Wall Street—are plentiful. Stern's unique SPUR (Stern Program for Undergraduate Research) allows students to learn from internationally renowned faculty, including three Nobel Prize winners, while conducting groundbreaking research. It's no wonder that Stern students maintain a 98 percent placement rate within six months of graduation with a $70,054 mean annual salary.
5. McCombs School of Business, University of Texas at Austin
At UT's McCombs School of Business the options are endless. Aspiring business professionals can choose from a BBA, BHP (Business Honors Program), Integrated BBA and Masters in Professional Accounting, and a Business Foundation program for non-business majors. Whatever your level of interest in business is, there's something for everyone at this prestigious school. Whether it's taking advantage of any of the 32 McCombs-affiliated organizations and four business fraternities or getting the international business experience necessary to navigate a successful global career via an internship abroad, UT ensures its students get the business experience needed for success. It's no wonder McCombs boasts 100 percent job placement four years in a row for its BHP students.
4. Mendoza College of Business, Notre Dame University
Next time you cry over a Nicholas Sparks novel, thank Mendoza, which produced the person responsible for every unrealistic expectation of relationships created, ever. Sparks graduated in 1988 with a BA in Business Finance and is only one example of the success fostered in this respected business school. Known for its unique mandatory First Year of Studies Program, which first year students undergo before moving on to their respective majors, Notre Dame ensures its undergraduates get the knowledge necessary to flourish in any department. Utilizing resources like the Nanovic Institute or the Kellogg Institute to obtain research grants, as well as any of the 10 business-specific student organizations, Mendoza undergrads only expand on this knowledge. That's why the class of 2015 saw 82.8 percent of graduates employed and 13.6 percent continuing their education within three months of graduation.
3. McIntire School of Commerce, University of Virginia
Hoo's looking for the full package? UVA's Wahoos experience the school's commitment to excellence in all arenas, ranging from the study abroad options, 20 business-related extracurricular organizations, and a special third-year program designed for UVA's aspiring CEOs. Want to work with big-time companies like Hilton Worldwide or Rolls-Royce? Your dream can become reality. "In the first year at McIntire students are placed in Integrated Core blocks of 40-45 students, six faculty [members] and a corporate sponsor. These fresh, engaging classes led by world-class faculty give students the chance to tackle real-world problems for real CEOs," said Associate Dean for Student Services Rebecca Leonard. This unique curriculum accepts students during their third year to ensure they have a well-rounded background before diving into business. McIntire's innovative Integrated Core Experience results in a 98 percent post-grad placement rate with a starting salary of $69,184. The McIntire experience goes beyond a simple four-year curriculum to integrate learning that will benefit students beyond the university setting.
2. Ross School of Business, University of Michigan at Ann Arbor
When there's a passionate alumni network ready to help future CEOs become just that, you know the school's succeeded in more than just adequate dining hall food. Add in over 70 clubs and organizations and you'll see that the Ross School of Business goes above and beyond in guaranteeing its students have the necessary tools for success. Its track record speaks for itself –in 2015, 96 percent of BBA undergrads were employed within three months of graduation. Fostering the nation's leaders, however, is where Ross really thrives. The Sanger Leadership Center was created with the express purpose of developing global leaders, building upon initiatives like the Impact Challenge, the Crisis Challenge, and the Legacy Lab. These initiatives give students a chance to prove their skills outside the classroom; for example, the Crisis Challenge preps participants to lead in high-pressure environments via specialty training culminating in a 24-hour crisis stimulation. After surviving that, Ross grads are sure to be able to handle whatever comes their way in the business world, from high-stakes mergers to office birthday parties.
1. Wharton School, University of Pennsylvania
When a business school is responsible for creating the success of the likes of Elon Musk and Ivanka Trump you know they must be doing something right in producing some of the world's most prominent businesspeople. Beyond selectivity—it is an Ivy, after all—in ensuring academic excellence, it prides itself on providing over 40 Wharton-specific clubs, ten leadership ventures, and 40 cohort leadership positions. Wharton students are fully immersed in all things commerce both in and out of the classroom. Its 2,466 undergraduates have the option of choosing any of the 20+ concentrations, as well as pursuing courses outside the school to facilitate a broad range of knowledge. Boasting a 91 percent employment rate at an average salary of $69,509, Wharton takes care of its students from the moment they step on campus until the moment they toss their graduation cap.